PITCHES USUALLY FAIL BECAUSE THEY ANSWER THE WRONG QUESTIONS
After many hours of researching and reviewing thousands of pitch decks, the problem is clear:
There is a significant gap between what business owners believe they should include in their presentation decks and what investors actually want to see. If you can't express your solution in a straightforward and cohesive statement, your investors will struggle to understand what you're presenting.
You're naturally enthused about your startup as a founder. As a result, you may be tempted to stuff your pitch deck with as much information as possible in order to persuade investors to give you money. However, this typically repels them, and you end up with a failure...
Creating a pitch deck is similar to creating a story, and just as a successful story has conflict, your pitch deck must highlight the problem that your startup is attempting to solve.
Your pitch deck needs to explain how you plan to solve the problem. Do you have a new solution for an existing problem? Do you have an improved version of an existing solution?
4 FUNDAMENTAL PRINCIPLES FOR CREATING A WINNING PITCH DECK
Always remember that the "customer" for the pitch is the investor, so the deck should focus on what is important to them rather than the owner.


A winning pitch deck is built on a strong business case. Remember that if the latter is weak, a visually appealing Powerpoint presentation won't save you.


The order of slides is important and follows a logical sequence that helps build your case. Stick to it!


Coherence is essential. A deck is not just a collection of slides but a tightly interwoven narrative.
MISTAKES IN PITCH DECKS AND HOW TO AVOID THEM
MISTAKE #1 - TOO MUCH INFORMATION

How many slides do you think your presentation should have? According to Guy Kawasaki, the gold number is 10: a PowerPoint presentation should have ten slides, last no more than twenty minutes, and contain no font smaller than thirty points. (This is known as his 10/20/30 rule.) Notice that this is a general rule for presentations. Fundraising pitch presentations usually last much less, typically 4-7 minutes.

The Emerging Humanity pitch deck template has 12 slides.
By simply following this rule, you cut a lot of fluff out of your pitch deck and emphasize the most important facts. Remember, the goal at the end of this meeting is not to collect the checks but to get the green light to move forward.

Many entrepreneurs are tempted to include a lot of information about their industry, all the product specs, team member bios, etc. Unfortunately, this does not produce the desired effect.

A presentation longer than 10-15 slides may signal a few things to investors:

• You don't respect their time
• You lack focus
• You are insecure
• There is no clear vision

That said, you do need to have your facts and figures in order and be ready to answer questions. So, do your research and be prepared, but only include the key points on your slides. If you need to provide additional information, you can always follow up with a separate document or an email.

Notice that a pitch deck used for presenting needs to be a lot more concise than the one you would send out on its own. However, even a standalone deck needs a clear structure and key information that can be reviewed within minutes.

MISTAKE #2 - UNCLEAR BUSINESS MODEL

Investors invest to make money, so presenting your business model is crucial. If you don't explain how your business will make money, your pitch is destined to fail.

Some options to consider are:

• Product sales (per item)
• Subscription models and tiers
• Transaction based (ie percentage of transaction)
• Licensing (ie of technology)
• Advertising based
• Affiliate income

Trying to cram in too many models can also be detrimental. It shows you are indecisive and may be casting a wide net to see what might work.

This information is usually missing in early-stage startup presentations. Don't be so in love with your solution and think that people are just waiting to throw money at you.

Typically, investors want to see one primary business model that will produce returns, and some reasoning as to why you have chosen it.

MISTAKE #3 - OVERESTIMATING MARKET SHARE

Another mistake most common in entrepreneurs who are overly excited about their idea is overestimating their business potential.

Sure, there may be a huge market out there. But are the customers really just waiting for you to swoop in? Are competing products and services that insignificant?

When creating a pitch deck, do your market research. Be realistic in your estimates. Is your solution significantly better than what is already out there?

Would 10% of customers instantly adopt your solution, or are they satisfied enough with something else? What tools and strategies will you use to acquire a portion of the target market?

Competition is a must-have slide in your pitch deck, along with market share and your go-to-market strategy.

MISTAKE #4 - NOT DEMONSTRATING ABILITY TO EXECUTE

You have a fantastic idea and a sizeable market, but can you deliver? Convincing investors you are able to execute is critical. After all, many people may have the same idea.

To show that your business has potential, you need to demonstrate your team's competencies and any early traction you may have.

The team slide is particularly important for early-stage startups as their potential for success depends heavily on the people involved.

Identify key team members and highlight relevant skills and experience they bring to the table. If you are also using reputable advisors, mention them in your team slide.

If you are already in the market, you need to demonstrate solid numbers and data. If you have conducted some preliminary research or launched a beta version of your product, make sure to include the results in your pitch.
These are some of the things you can include to demonstrate traction:

• Early customers & testimonials
• Revenue
• Product development progress
• Partnerships
• Press & PR
• Awards & recognitions

Failing to show that you have a strong team and that you can deliver on your promise can hinder your fundraising efforts.

So make sure to include the right information and convince the decision-makers that your team is worth betting on.

MISTAKE #5 - NOT STATING YOUR ASK

Even though your pitch deck is an early step in the fundraising process, you should clearly outline what you are looking for.

After all, you didn't just put together a presentation to impress people; your end goal is to raise money.

Let your audience know exactly how much money you will need, what they can expect in return, and how you plan to use the funds. Including a timeline is also vital when making your ask.

Early-stage startups generally need to present shorter timelines in order to de-risk the investment.

Being clear about your goals and projections will show that you are focused and in control.

It is good to leave the investors wanting to learn more, but don't leave them in confusion about what you need from them.

MISTAKE #6 - NOT INCLUDING CONTACT INFORMATION

Whether you are delivering your presentation in person or sending the pitch via email, it needs to have your contact information. Your audience may be excited about your business and eager to discuss more.

But you won't know it if they are unable to reach you for further conversation.

It seems like a no-brainer, yet it can be overlooked especially after all the hard work you have done to put together your pitch deck.

It is best to give your current contact information such as phone number, email, and mailing address right after delivering your ask.

MISTAKE #7 - ADOPTING INCORRECT COUNSEL

If you decide to make the leap and launch a business, the people in your life - from family and friends to investors - will all have opinions that they will gladly share with you, sometimes whether you ask them to or not.

Great entrepreneurs seek help and advice from as many sources as they possibly can, figure out how to make use of some and discard the rest. But every successful startup looks different; every one will have pieces of advice they hold to be absolutely true — and lots of times other very successful startups will *know* that same piece of advice to be dumb and useless.
---

I AM HERE TO HELP YOU FUNDRAISE LIKE A PRO

---
My goal is to help entrepreneurs build companies that align with their personal values and our collective needs.
I am a Startup Strategist who helps entrepreneurs launch successful companies. I work as a mentor/EIR both independently and through organizations like US SBDC, SeedStars, Cornell Tech, and LabEight.
I also support startup programs around the world as a mentor and judge. In all, I have helped dozens of startups become fundable!
20 years in technology and entrepreneurship
Experience in USA (Silicon Valley, LA, NYC) and Globally (30+ countries)
Mentor for US SBDC, UN Women, CornellTech, SeedStars, LabEight, Starta and more
SUPPORTING STARTUP PROGRAMS LIKE...
LET'S MAKE SURE YOU DON'T FAIL!
I won't say any names, but I've gone through A TON of pitch decks where the problem/solution slides are jam-packed with text. That makes it difficult for investors to decipher the main takeaways or to even retain the information.
A winning pitch deck can inspire and excite investors about your company's future. Master the pitch deck elements and learn how to align your presentation with your startup stage and audience in order to maximize your fundraising potential. You must deliver the expected information in the expected order so that your startup's business potential shines.
You need guidance, tools, and resources to create an Investor Pitch Deck that demonstrates the viability of your business or idea. Take your business a step further by fine-tuning your pitch according to your startup stage.
DO YOU WANT TO BE THE NEXT SUCCESS STORY?
Let me help you create the most comprehensive and efficient pitch deck, and I promise you won't fail.
INTRODUCING THE PITCH DECK SECRETS COURSE
Prepare yourself for fundraising the correct way! Master the pitch deck elements and clearly express the potential of your startup.
Get the guidance, tools, and resources to create an Investor Pitch Deck that demonstrates the viability of your business or idea.
Inspire and excite investors about your company's future
Overcome fear of rejection and gain confidence in your pitch
Video lessons with transcripts - Presentation slides - Quizzes and assignments - Downloadable Pitch Deck Template with instructions
---
SPECIAL BONUS:
Get slide-by-slide feedback on your pitch deck!
---
PITCH DECK SECRETS CURRICULUM
1

Preview, About Christos & Emerging Humanity

Pitch Deck Secrets Introduction

Assignment - Emerging Humanity Community

2

From Idea to Fundable Business

From Idea to Fundable Business

Assignment - Introduce Your Business

4

Assignment - Vision, Audience, Problem, Solution

Assignment - Business Model, Market Analysis, Competition

Assignment - Go-to-Market Strategy, Channels, Traction

Assignment - Team, Financial Projections, Capital Needed

5

Startup Stage and Pitch Deck

Stage B: MVP to Market Fit

Stage C: Post- Market Fit (Growth)

Startup Stage and Pitch Deck

Assignment - Fine-Tuning Your Pitch Deck

6

[BONUS] Assignment - Finding Investors

What did you think of the course?

7

Emerging Humanity Pitch Deck Template

8

Submit Your Deck for Feedback!
⭐⭐⭐⭐⭐
Andy Bangash, Founder/CEO, SAPE
"Christos is dedicated towards helping me expand my startup. He is very encouraging and motivates you by bringing forward that passion you have towards your work during the difficult times."
⭐⭐⭐⭐⭐
Anneta Zafeiroudi, Owner, Anneta's House
"I truly recommend Christos and his program to anyone interested in startups. It is the best investment you can make for yourself and your business. That's a guarantee!"
⭐⭐⭐⭐⭐
Cathy Sartorio, Entrepreneur
"Christos offered clear guidance and efficient tools to get to the heart of a startup's needs. I really appreciate his attentive listening and the clarity of his responses adapted to the audience needs."
⭐⭐⭐⭐⭐
David Silva, Cofounder/CEO, Yrbookit
"Christos is the person who comes to mind when I think of the word "mentor". He gives personalized, thoughtful, and honest guidance. His veteran insights pinpoint paths to success that are hidden in plain sight."
⭐⭐⭐⭐⭐
Carissa Ouellette, Cofounder, LIDI Inc
"Christos has been an amazing business coach and mentor! He has helped us think outside the box and to see things that we didn't know were there. I cannot put into words how appreciative I am for all that Christos has done for us!"
⭐⭐⭐⭐⭐
Darrell Pickens, Founder/CEO, Relay on Demand
"Christos' mentoring has been an instrumental part to helping me grow. His incredibly insightful questions and thoughts provoke me to think at a higher level in a way that drives progress. Thank you and you have my highest recommendation as a mentor."
⭐⭐⭐⭐⭐
Terry Crandall, Founder/CEO, VotingSmarter
"Christos is a straightforward and caring mentor with a valuable perspective and a great deal of business acumen. His passion, experience, and ability to listen has helped make VotingSmarter a better company and helped me be a better leader and entrepreneur."
⭐⭐⭐⭐⭐
Inonge Imasiku, Founder/CEO, Mangwee
"Christos played a vital role in our business growth, coached us on product development and sales, and helped us to create robust operational processes. I highly recommend his expertise."
FREE PITCH DECK REVIEW FOR COURSE PARTICIPANTS
Receive slide-by-slide feedback from Christos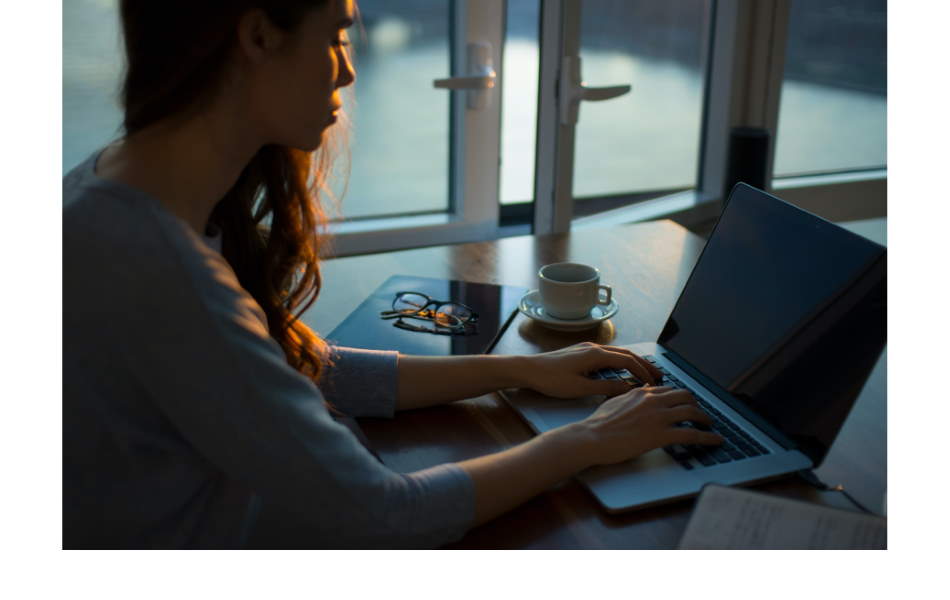 Your pitch deck should explain the core information in your business plan in a simple and straightforward way. How good is yours?
As an added bonus, I want to invite you to give me your pitch deck so that I can evaluate it and provide you with meaningful, targeted slide-by-slide feedback. 
Anyone who runs a startup knows how important it is to get funded. After all, that's why you're here. I promise you that you will get the funds needed to get your idea running as soon as possible if you will follow my step-by-step course.
These tips will take your pitch to the next level. I will do everything in my ability to ensure your success.